Celebrating Girl Child
This initiative is very close to Dr Darshna Thakker's heart. Every daughter born at Sarjan Maternity and Nursing Home brings a lot of happiness to us. Its indeed a pleasure to share with you all that Dr Darshna Thakker has authored a book (Parichay Pustika: 1248) titled "Chalo Dikri Janma ne Vadhavie"(Let us celebrate the birth of a girl child) which is published by Image Publication. In this book she has covered the social scenario of the Indian society. She tries to give a simple message of thinking beyond the deep rooted obsession of having a male child to our society. She has written from the perspective of the unborn female foetus, her mother, the dilemma of a father, the family members and societies. She has tried to touch the burning issue of killing the female foetus after knowing its gender inside the womb. Her only message to the society is that each child is a blessing from god and we have no right to kill them because she is a girl instead her birth should be celebrated as she will make her family happy and proud. We at Sarjan help HER journey of life to be smooth, guiding her for healthy life and offer medical/surgical care at various stages of her life. She has given a lot of public talks on this subject at various public forums.
To work on this cause is our passion, do connect with us.
We are ready to educate, motivate and sensitize the society for celebrating the girl child. If you want us to conduct a program at your end, please write to us on info@sarjanhealthcare.com.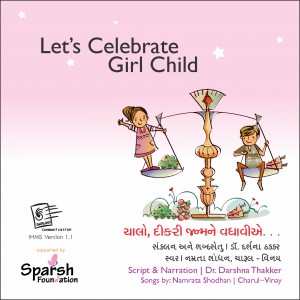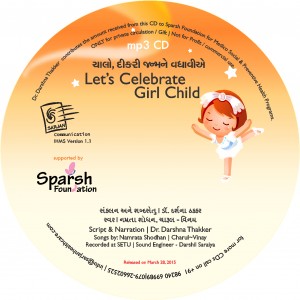 Women Empowerment
Women Empowerment refers to increasing the economic, political, social, educational, gender, or spiritual strength of any women. Dr Darshna Thakker has addressed women across different age group, economic strata and educational qualification via group discussions , seminars and one to one counseling, but few issue that they have to face remain same for all. We can now see women in almost every field: architecture, lawyers, financial services, engineering, medical and IT jobs. They have also entered service occupations such as a nurse, a beautician, a sales worker, a waitress, etc.
They are increasingly and gradually seen marching into domains which were previously reserved for males (police, driver's army, pilots, chartered accoun¬tants, commandos). In spite of their increasing number in every field, women still remain perhaps the world's most underutilized resources (Unrecognized). At Sarjan we also do a lot of career counseling and group discussions for women to value their potential and create their identity in this world of today.
Women are earning as much as their husbands do, their employment nonetheless adds substantially to family and gives family an economic advantage over the family with only one breadwinner. This new phenomenon has also given economic power in the hands of women for which they were earlier totally dependent on males. Economically independent women feel more confident about their personal lives. At Sarjan , Dr Thakker has been trying to empower women by providing them with jobs according to their educational qualification since inception.